Coordinated movements and successful interactions with other people are important for many activities. But are motor skills and social skills related? A large study carried out between researchers at Coventry University and the Autism Research Centre tried to find out. The research team, led by Dr Sarah Cassidy, compared the rates of dyspraxia in adults with and without autism spectrum conditions (ASC). The team also took measurements of social skills and empathy, to see if adults who had a diagnosis of dyspraxia, but not ASC, have social difficulties that mirror those experienced by adults with ASC.
Dyspraxia is a developmental condition that effects 2-6% of the population. It causes problems with activities that require smooth coordinated movement, such as writing and kicking a ball. Children with dyspraxia also commonly have problems with planning, organisation and, in some cases, social difficulties. Autism spectrum conditions are neurodevelopmental conditions that result in social communication problems and repetitive patterns of behaviours and interests. Children with ASC often have difficulties with coordinated movements, and many are given a diagnosis of dyspraxia. However, little research has been done to determine the prevalence of dyspraxia in adults with ASC.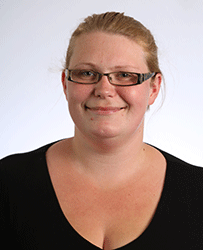 The study compared the rates of dyspraxia in 2871 adults (18-75 years) with ASC, with the rates of dyspraxia in 10,706 adults without autism. Participants self-reported their diagnosis of autism and dyspraxia in an online survey. A subset of these participants completed the Autism Spectrum Quotient questionnaire (AQ), which measures autistic traits, and the Empathy Quotient (AQ) questionnaire, which measures the ability to empathise.
Around 7% of participants with ASC, compared to 1% of those without, had a diagnosis of dyspraxia. Interestingly, participants with dyspraxia but not ASC reported increased autistic traits and reduced empathy when compared to those without either diagnosis. However, participants with ASC and dyspraxia did not show higher autistic traits than those with a diagnosis of ASC without dyspraxia. This suggests that dyspraxia is associated with reduced social skill and empathy, but only in those without a diagnosis of ASC. Cassidy and colleagues suggest that the lack of association between dyspraxia and social skills in the group with autism could be due to under-diagnosis of dyspraxia in this population.
The finding that adults with dyspraxia experience social difficulties that mirror the difficulties experienced by adults with ASC has important clinical implications. Greater support should be offered to adults with dyspraxia to address the social difficulties they may experience. New research could look at whether training motor skills could improve social skills later in life.
Dr Sarah Cassidy, the lead author of the paper published in Molecular Autism said "our results suggest a link between ability to plan and coordinate movements and effective social skills. These findings are important for both people with and without autism who experience movement difficulties. Motor skills training could potentially improve social skills in these individuals, and is worth exploring".
Written by Sarah Griffiths
Cover image: 'Soccer 286' by Maggio7 licensed under CC BY 2.0