A seminar programme for first-year postgraduate students has been jointly established by the MRC Cognition and Brain Sciences Unit and the Departments of Psychology and Psychiatry.
This is a weekly series of theoretical seminars presented by senior researchers during Lent and Easter Terms. Please make a note of all the seminars and training programmes you attend in your Researcher Development Logbook which you will need to present at your first-year viva (PhD Students).
Important: Please discuss your education and training needs with your supervisor and read the Postgraduate School of Life Sciences' guide about the Core Skills Training Programme
Seminar Schedule 2023/24 (coming soon)
Lent Term 2022
Tuesday 25 January at 3 – 4.30 pm
Peter Jones on Psychiatric classification
Tuesday 1 February at 3 – 4.30 pm
Louise Lafortune on Dementia from a public health perspective: Risk factors, interventions and policy
Tuesday 8 February at 3 – 4.30 pm
Matt Lambon Ralph on Using a convergence of clinical and cognitive neuroscience methods: The case study of semantic cognition
Tuesday 22 February 3 – 4.30 pm
Tristan Bekinschtein on Consciousness
Tuesday 1 March at 3 – 4.30 pm
Michael Anderson on Mechanisms of forgetting
Tuesday 17 May at 3 pm – 4.30 pm
Tim Dalgleish on A transdiagnostic, biopsychosocial approach to human mental health
Tuesday 10 May at 3 pm – 4.30 pm
John Duncan on Intelligence and the frontal lobes
Tuesday 24 May at 3 – 4.30 pm
Deborah Talmi on The psychology and neuroscience of emotion
---
---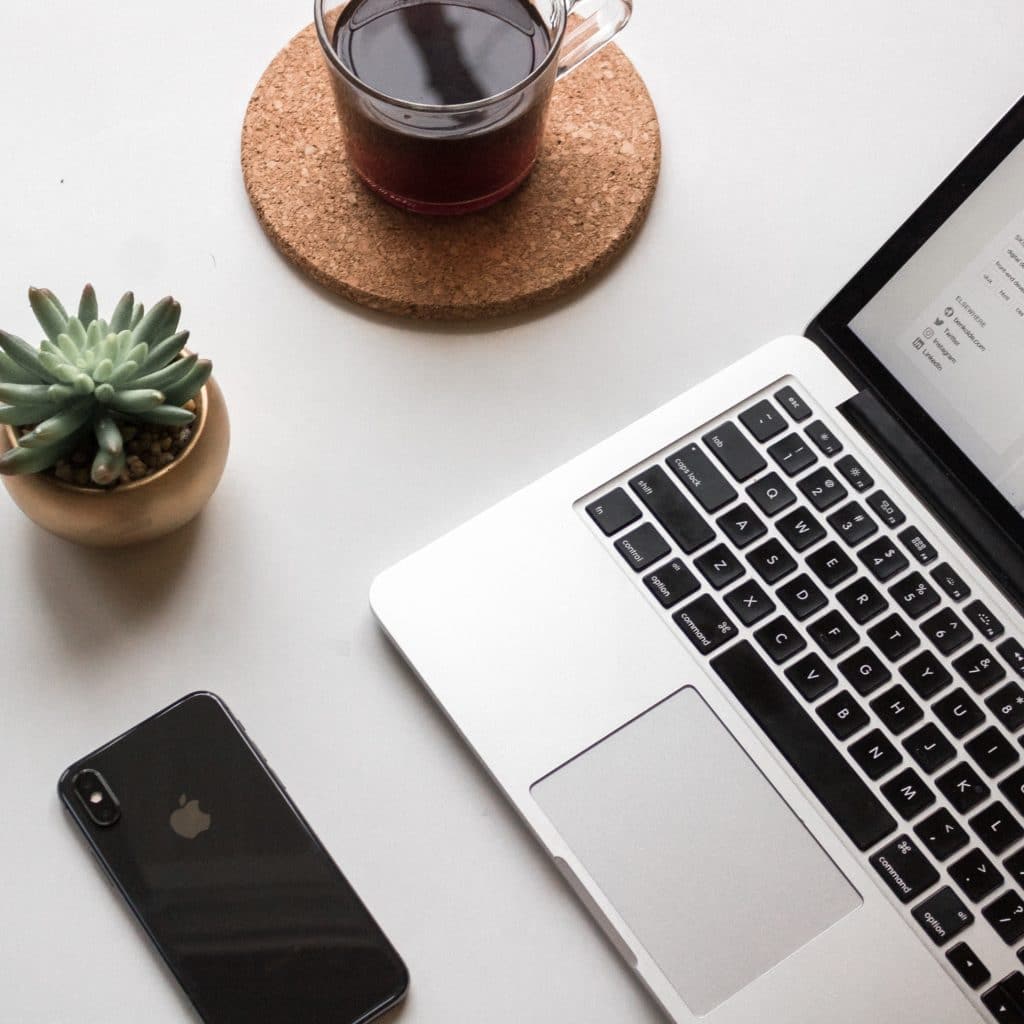 More support can be found through the Researcher Development Programme

The Researcher Development Programme (RDP) provides a suite of training courses, workshops and events to support research students from all disciplines across the University of Cambridge. This provision is intended to complement that of the Schools and Departments so that research students can develop the skills they need to be successful in their research in the short-term, and in whatever career they progress on to afterwards.

Need help with your stats? Then book a visit to our stats clinic.
Dr Simon White is available to members of the Department to discuss, support and collaborate on statistical issues/analyses. There are two strands to this: supporting postgraduate students directly, and as a potential statistical collaborator to all research groups.
This separation is by design, such that support and advice can be targeted at postgraduate students. This statistical support will be available to all students across all sites and at all study points (i.e., any year).
---
Expectations
Support will take the form of guidance and advice to help the student direct statistical aspects of their research project; including identifying additional training needs (computational and statistical). Students will be able to discuss high-level questions on research strategy, potential study design issues, and analysis plans.
This support is not to be used regularly for incremental steps of an analysis, nor as surrogate supervision meetings.
There will be no expectation to develop new statistical methodologies or approaches, nor will any analysis be run for the student. As such there is no expectation for formal recognition in the thesis/dissertation, however an acknowledgement would be welcome. Any resulting publications should acknowledge the support (Dr White, and this support, is funded by the NIHR BRC Mental Health Theme).
Moving beyond the scope of this support
If the scope moves beyond high-level advice or requires substantial/regular meetings then a discussion with the supervisory team (and potentially the Postgraduate Education Committee) will be required to establish the statistical needs and resources required by the student and their project.
Moving beyond this support strand may involve formal recognition within the thesis/dissertation team, a formal collaboration (to fund time attributed to the project), and authorship of research outputs.
Bookable slots
Dr White has reserved one hour per week for this support (plus preparation time). Meetings will be 30 or 60 minutes depending on complexity and will (typically) be at the Herchel Smith Building or Institute of Public Health on Wednesday or Friday afternoons, or by Zoom. Supervisors are welcome to attend or the meeting can be one-on-one (with the student being responsible for reporting back to their supervisory team).
Supervisors or Students may arrange an appointment by emailing Dr White directly (sw539@cam.ac.uk).
Preparation
To ensure the meeting is productive this Booking Form must be completed and submitted at least one week before the meeting. The form will provide background to the research project and current research issues. It may be beneficial also to attach a brief report (max 3 pages). However, pages of unannotated analysis output are not helpful – nor will they be read.
Suppose the meeting is to discuss a specific analysis. In that case, the student should bring the relevant analysis output ready to the meeting – there will be little time to run analyses on data during the meeting.
Other useful talks and lectures
As you will soon realise, or may have already realised, there is a never-ending supply of lectures, seminars, workshops and training sessions available to you at Cambridge. You are able to participate in pretty much everything that the University offers, which can be a blessing and a hindrance at the same time. Here we have tried to select the most appropriate opportunities for you. Please keep us posted with details of anything you come across which proves to be useful so that we can add this to the calendar and open the opportunities up to other students. Students should always consult with their supervisor if unsure about which courses/talks may be best to attend.
Departmental Lunchtime Lectures (Psychiatry)
Dates: Every Thursday in Term
Time: 12:30– 1.30pm
Venue: Herchel Smith Seminar Room or via ZOOM
Here you can access some recordings of previous speaker interviews.
Video & Audio: "Department of Psychiatry" (cam.ac.uk)
Website: http://talks.cam.ac.uk/show/index/56022
Department of Psychiatry Talks Stream – Talks.Cam
This is a list of talks which are of interest to the Department of Psychiatry. It includes talks by members of the Department as well as talks taking place in other Departments which students might find useful.
Zangwill Club
Dates: Every Friday during Full Term
Time: 4.30pm – 5.30pm
Venue: Department of Psychology Lecture Theatre
Website: http://talks.cam.ac.uk/show/index/6342
The Department also hosts Behavioural Neuroscience Seminars, and Social and Developmental Psychology Seminars. The MRC-Cognition and Brain Sciences Unit hold weekly seminars, the Chaucer Club, at the MRC-CBU on Chaucer Road on Thursdays throughout the year. International and national speakers present current research on a wide range of topics in areas relating to brain and cognition at these colloquia. Students may choose to attend these seminars to supplement their postgraduate education, in discussion with their supervisors.
Chaucer Club
Dates: Every Thursday during Full Term
Website: http://talks.cam.ac.uk/show/index/6772
Chaucer Club talks are currently taking place online on Thursdays at 2pm. Attendance at live talks is restricted to MRC CBU staff and students, and the University of Cambridge academic community including alumni. Users must use a zoom account registered to a *cam.ac.uk or *cantab.net email address.
Social and Developmental Psychology Seminars
Dates: Fortnightly on Tuesdays during Full Term
Time: 1pm – 2pm
Website: http://talks.cam.ac.uk/sh
Other Training Opportunities within the University
Statistical methods for Cognitive Psychologists
Level: This is a course planned with the needs in mind of a graduate student starting as a PhD student at the MRC Cognition and Brain Sciences.
Style: The presentation will be as fairly formal lectures, each aiming to outline a particular class of methods, to give examples of it being applied to realistic situations, to indicate how to implement it using software available at CBU. Lectures will be given by Peter Watson and take place on Thursdays from 11:00-12:00 in the West Wing Lecture Theatre.
Priciples of Epidemiology module
The Department of Public Health and Primary Care would normally consider enquiries from students on an individual basis.
Students are advised to make contact on an individual basis – PHPC Graduate Admissions phpcgradadmin@medschl.cam.ac.uk
There are several statistics courses provided which will be of use to postgraduates.
Programming Courses
MATLAB (Dr Dénes Szűcs)
Dr Dénes Szűcs runs an 8-hour intensive course entitled 'Practical introduction to MATLAB Programming'. The course focuses on practical hands-on variable handling and programming implementation rather than on theory. This course is intended for those who have never programmed before including those who only call/run Matlab scripts but are not familiar with how code works and how matrices are handled in Matlab. (Note that calling a couple of scripts is not 'real' programming.)
Lecture slides about language fundamentals will be uploaded to Moodle before the sessions for study before sessions. During the live sessions we will reinforce and extend the material in the lecture slides and resolve questions.
It is essential that you download and install the latest version of Matlab on your own laptop before the sessions (see www.mathworks.com). Cambridge students can download and install Matlab from mathworks.com for free with their CRSid. Select and install all packages available to you. If you have pre-installed Matlab you can immediately try to write 'live' programme code. The best way to learn Matlab is to write and run code.
It is advisable that you skim through the excellent free resource Getting Started and Language Fundamentals
DETAILS TO BE UPDATED SHORTLY.
Introduction to Scientific Computing and Matlab
The CBU will be running a weekly Matlab course which will be extremely helpful to anyone planning on programming their experiments and analysing data in Matlab.
These sessions will combine theory, demos and hands-on practice, aimed at researchers with no or little prior experience in scientific computing and programming.
Workshops will take place in the WWSR on Wednesday at 14:30 for approximately 1.5 hours. Attendance does not require registration, everyone is welcome.